Everyone is at the Sip and Savor Party!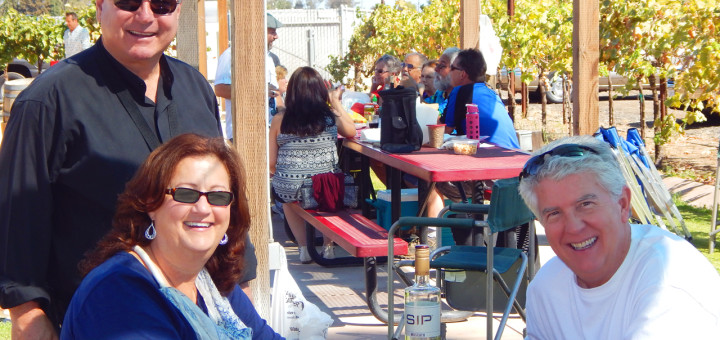 On a beautiful Saturday in September Lodi Vintners celebrated the Sip and Savor Lodi Weekend with live music, barrel tastings, barbecue, the Great Grape Stomp Contest and more.
Wine Club members, visitors to the area and old and new friends gathered under the arbors to listen to Ms. Lizzie and Her Cadillac Kings, eat a picnic lunch and enjoy Lodi Vintners Wine.
Staff  instructed our guests in the finer points of Bocce. One guest excelled beyond all the others.
Some wisenheimer at the winery commissioned custom bean bag games (unfortunately called "Corn Hole") to be made. It is a deceptively simple game that can infuriate the most patient person. However, it can easily be played with a glass of Rippey Sauvignon Blanc in hand.
The afternoon culminated in the Great Grape Stomp. Points were not awarded for volume, style, efficiency or deportment.
Judges used the criteria of grape-stained feet. By that measure every contestant won.
We throw events regularly. Watch our calendar and join us!