After Hours Party with Our LoCA Neighbors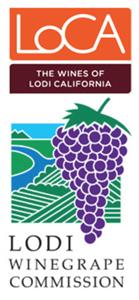 On a warm Thursday night, November13,  Lodi Vintners celebrated our newly remodeled Tasting Room with an after hours party for our neighborhood wine makers and their staffs, members of our local wine growers association, LoCA.
In 1991 local growers voted to fund the Lodi Winegrape Commission. With its $1,000,000 annual budget the Commission conducts programs in marketing, grower education and viticultural research. The Commission represents 750 winegrowers farming nearly 100,000 acres of wine grapes, and has successfully moved the Lodi region well into the 21st Century.