Tasting At Lodi Vintners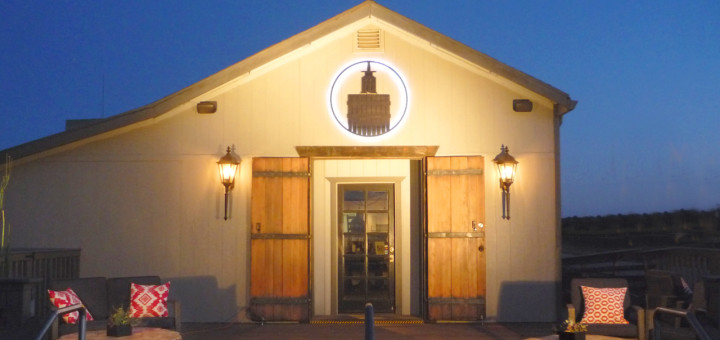 Home to Our Region's Premier Wines
Lodi Vintners is one of Lodi's newest tasting rooms, located in Lodi's oldest winery. We are part of the famous Lodi AV Appellation where we enjoy a Mediterranean climate prefect for the Old Vine Zinfandel, and Cabernet Sauvignon our area is famous for.
We  pour wines from both our Lodi Appellation Vineyards our Napa Valley Vineyards. From the Rippey Family Vineyards we grow Merlot, Sauvignon Blanc, Cabernet Sauvignon,  and Pinot Noir. Located in the Carneros Appellation of Napa.
Follow this link to Wines page for a description of recent releases from our Sip Muscato, Concrete Wines, Reign and Rippey Family Vineyards labels.
We have remodeled our elegant little stone cottage at 3750 East Woodbridge Road in Acampo, California with a modern rustic design honoring our roots.
Locals know it as a wonderful space to taste and mingle.
All of our team at Lodi Vintners grew up around California wines. Our staff is educated and informative, and, most importantly, welcoming. Let us share our love of wine with you. Experience the Wine Country as it is meant to be. Friendly, relaxed and stimulating.
At Lodi Vintners we have fantastic outdoor spaces. Be our guest to bring a picnic lunch and enjoy our shaded grounds. We have Bocce Ball under an arbor, bean bag toss and other games for the asking.
Kids are always welcome in the picnic areas!
We throw events for our community and customers regularly. Often with a cookout at our outdoor kitchen and live music.
Most importantly, consider our Wine Club. Enjoy the best vintages and special releases delivered right to your door.
Make our part of the California Wine County a part of your next vacation. Join us in Acampo, where the grapes are grown!
We are open to the public from 10am to 5pm every day of the week.
Contact us by email
Call us at: (209) 368-2019